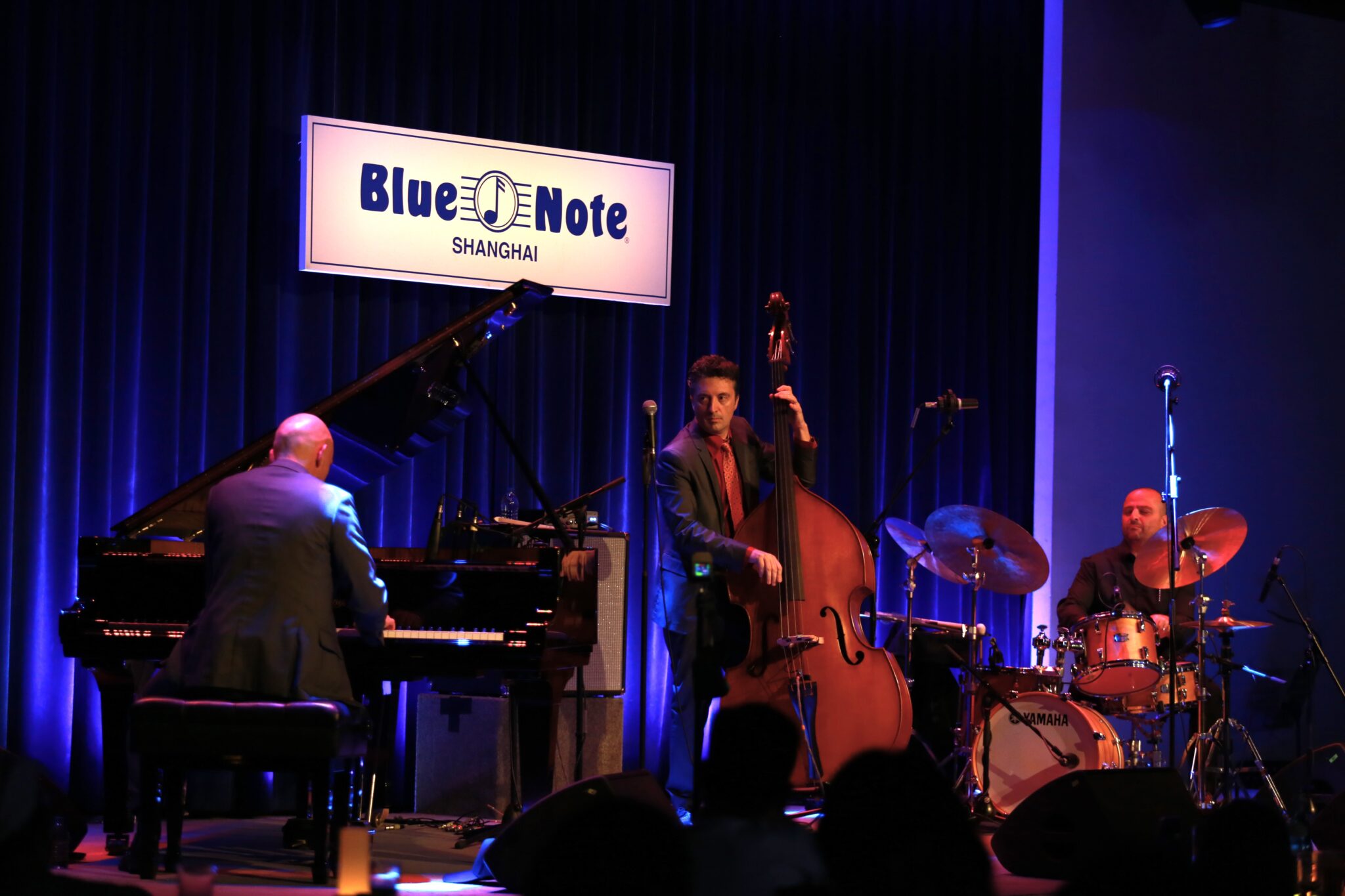 Massimiliano Rolff Trio
GERSHWIN on AIR
Massimiliano Rolff, Double Bass
Joost Swart, Piano
Antonio Fusco, Drums
Massimiliano Rolff's trio has performed with extraordinary success over 50 times in the last year, presenting this original concert dedicated to the great composer George Gershwin in the most important jazz clubs in Europe and Asia.
George Gershwin's extraordinary musical world emerges, caresses us, amazes us and finally overwhelms us in the uniqueness of this concert. Rolff shapes in a contemporary writing, the songs, the musicals, the jazz and the orchestral sound that made Gershwin's music the pillar on which the 'American Sound' is built. On November 2021 the dutch label CHALLENGE RECORDS releases Massimiliano Rolff's new album "GERSHWIN ON AIR – Porgy, Bess and Beyond". Massimiliano Rolff Trio found a surprising feeling and a unique understanding through the highlights musical moments of the opera 'Porgy and Bess' and on the amazing series of wonderful songs all signed by George and Ira Gershwin.

Melody is the main character of this concert, where interplay, imaginative atmospheres, soul and swing are revealed, in a climax of vibrant improvisations. The concert features a suite from "Porgy and Bess" (including Ain't necessarily so, Summertime, I loves you Porgy) and many great Gershwin' songs such as A foggy day, Embraceable you, But not for me…

"So, with this trio, Gershwin once again sounds very modern: a reasoned reckoning with the future."– Audio Review –
"Rolff has managed, through masterful arrangements, to pay tribute to some memorable episodes of Gershwin's career without falling into the lacking originality" – Progressivamente –
"What is striking is the flexibility with which the three musicians place themselves unreservedly at the disposal of the composition and the interpretation that the conductor wishes to convey." – France Music
"Gershwin on Air" is an interesting record that exposes another aspect of Rolff, grappling with a "classical" repertoire but without giving up his original musical vision, creating a tribute that is particularly fascinating and successful, also thanks to the excellent choice of travel companions." Jazz Espresso –
"This work represents a significant leap in quality for the Genoese double bass player in his now twenty-year career" – Il Secolo XIX –
"Massimiliano Rolff and his two traveling companions show their interpretative personality, internalizing the pieces of the immense Gershwin and then sewing them on according to a precise idea of sound. Above all thanks to Rolff's excellent arrangements which give a fresher and more modern harmonic and rhythmic dress to the milestones written by one of the greatest musicians of all time" – Instruments and Music
"The sound created by Massimiliano Rolff shows us a new color and a new taste in these great songs, projecting Gershwin's music into the 21st century." – Jazz Critique Japan
"Gershwin on air is proof of the inexhaustible evocative power of this music, which can still renew itself if entrusted to the right hands."– Tracce di Jazz –

"Rolff and his buddies know how to create a whole new musical world with their performance of these classics, listen and shudder!" – Roots Time –
"The stylistic evolution of Massimiliano Rolff's trio offers us a jazz open to contemporary improvisation, he's able to a personal interpretation in a difficult repertoire to say the least. Valuable album, a must to be listen to, not only for jazz enthusiasts, but for a wider audience. –Extra!
"…It's a jazz record, actually it's a captivating jazz record. Yet it is not an album for jazz enthusiasts only. and Massimiliano Rolff never disappoints…"– Sicily H24 –
"There are many Gershwin works in the market, but this one is very unique, The rich musicality of the italian bassist and his arrangements offer a new graceful and tasteful experience in Gershwin's music…." – Japan Jazz –
"….A really good record, every time a musician approaches the music of George Gershwin in such a deep way, it is reborn like a phoenix." – Diapason
"Massimiliano offers us a deep contemporary vision for the great American composer's 'Jazz Trio'"–Jazz in Family –
"These pieces from Porgy and Bess and others take us by the hand, if I may say so, they take us into a luminous musical world, but sometimes also nocturnal, like in Who cares? And …It's great!" – Le Soir – 
"Rolff, bassist with an impeccable and classic touch, has chosen the very young Tommaso Perazzo, a pianist with a sparkling touch, incredibly mature, in his new trio that welcomes the experienced drums of Antonio Fusco." – Il Manifesto
"Fabulous sound, and amazing arrangements, Gershwin on Air really strike me out!" – Adult Music Podcasts –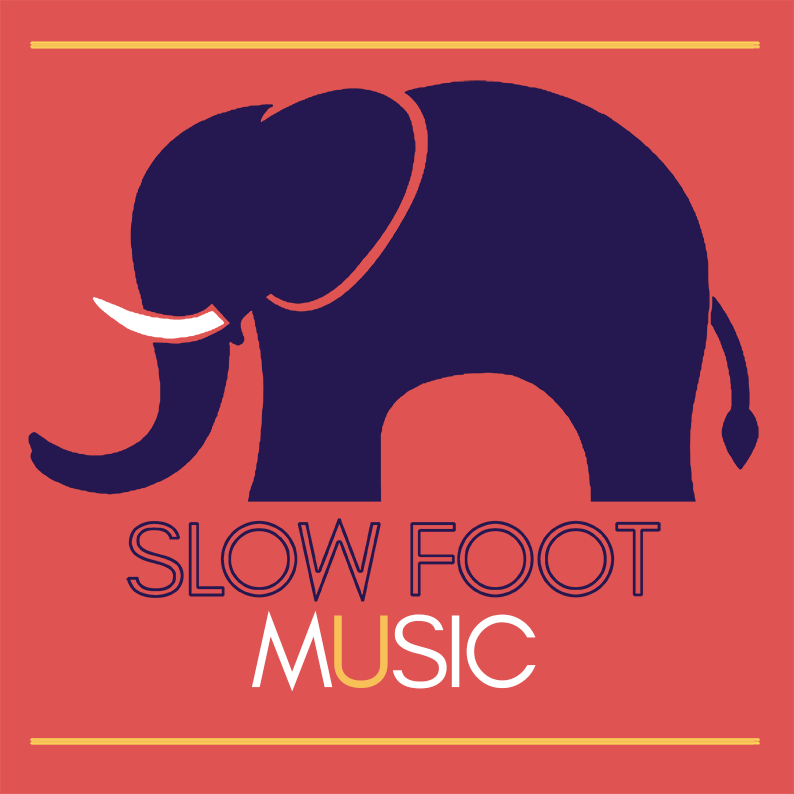 Slow Foot Music is an indipendent company of booking and communication that brings music and artistic projects to venues, festivals, and fan bases around the globe.
Via dei Landi 7/27
16151 Genova – Italy
ph. +39 338 5252 398
ph. +39 351  2940 394
Email: info@slowfootmusic.com
We love music. 
We love people.
That's why we play.
Copyright © Slow Foot Music 2023. All Rights Reserved.