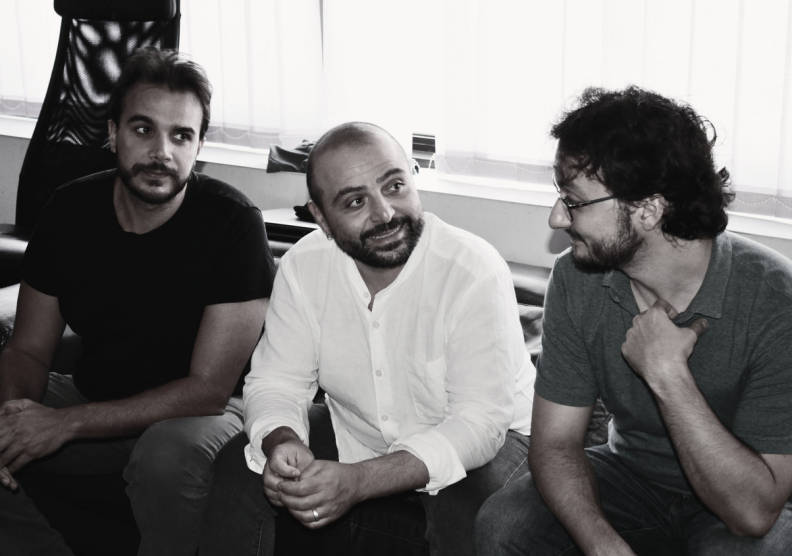 Antonio Fusco Trio
SETE
Antonio Fusco, Drums
Manuel Magrini, Piano
Ferdinando Romano, Double Bass
The Antonio Fusco Trio's poignant album "SETE" is a contemplative journey through the exquisitely thoughtful compositions of drummer Fusco. The trio plays upon rich textures and lush harmonies to create a balance of light and darkness, just as a masterful painter would. 
Many of the pieces were written by Fusco in 2020, a year of confusion and tragedy that caused the entire globe to reflect upon their own selves in a new and challenging way. What could have easily been an album full of dark themes and messaging, became a collection of songs that are full of hope and resilience amidst what was a very difficult time throughout humanity. 
Trio Sete has a stunningly sonic relationship that feels like you are stumbling upon a rare gemstone. Fusco's compositions create a canvas for musical conversation to soar to new heights, juxtaposing complex harmony and rhythm with hymnlike melodies that beckon back to a simpler time of life and innocence, amongst all the chaos of an ever-changing world.
"In Fusco's background there is surely a clear reference to the great Paul Motian (1931-2011), to whom he dedicated several studies and a special project , brilliantly documented by the album Antonio Fusco Sextet-Suite for Motian (Parco della Musica Records, 2014). You can hear it in the whispering of his accompaniment (especially in some pieces), in the charming rarefaction, in the refined timbric research, in the graceful "play" of the cymbals." – Pietro Cozzi – Mescalina.it
"Antonio Fusco is a drummer with a deep sense of swing and ability to adapt to the different declinations of jazz, from jazz rock to experimental jazz. In Sete, his latest album, he also presents himself as a leader and composer. Ideal follower of Paul Motian, but with a personal sound and language, Antonio Fusco can be counted among our most representative drummers of our jazz" – Flavio Caprera – Jazz Convention
" The Motian lesson and the unavoidable link with the past and tradition are clear, but Fusco looks ahead, he travels swiftly towards the new, on the right path of what is and will be the Jazz of the future. I repeat, in my opinion a beautiful work, a breath of fresh air for the Italian Jazz…All is enhanced by his two very capable interlocutors who are none other than two of the most important names in the new generation of Italian jazz, pianist Manuel Magrini and double bass player Ferdinando Romano, the Top of the Top if I may say so !!" Luigi Sicuranza – Jazz Ariano " L'altro Suono"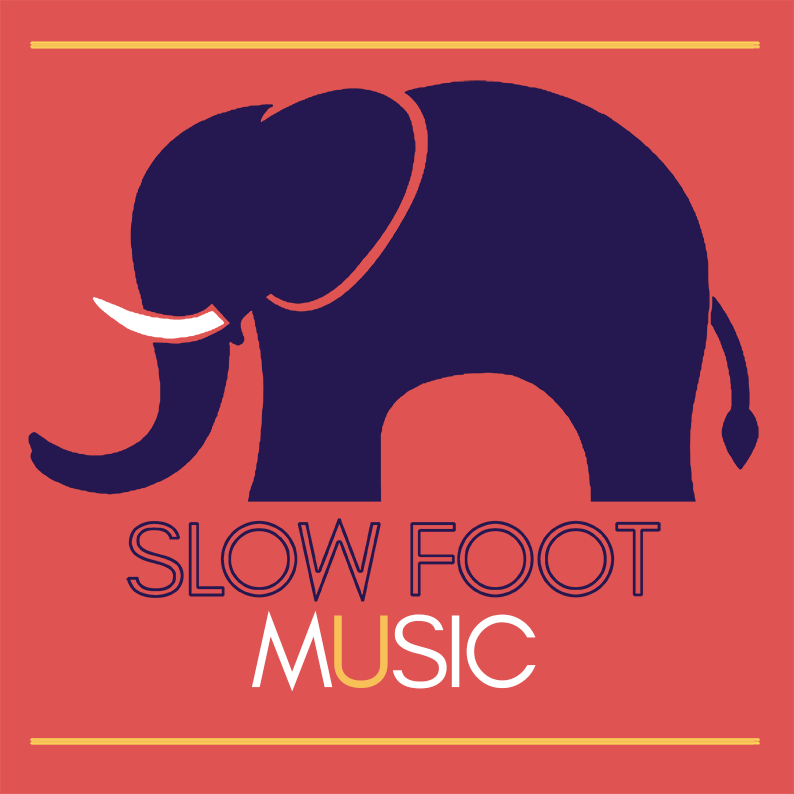 Slow Foot Music is an indipendent company of booking and communication that brings music and artistic projects to venues, festivals, and fan bases around the globe.
Via dei Landi 7/27
16151 Genova – Italy
ph. +39 338 5252 398
ph. +39 351  2940 394
Email: info@slowfootmusic.com
We love music. 
We love people.
That's why we play.
Copyright © Slow Foot Music 2023. All Rights Reserved.